Melee

 | 

Ranged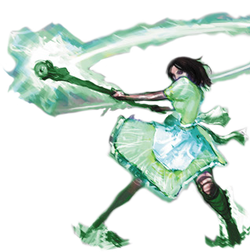 The Wand was an unreleased weapon intended to be equipped by Alice Liddell throughout her journey in Wonderland. It was one of several weapon concepts based upon tarot and takes the color of green/light blue when equipped.
Usage
The Wand produced massive bursts of ice and cold when used, and it had both melee and ranged modes. The color of the attack changed between the modes, being green in melee and light blue in ranged.[1]
Appearance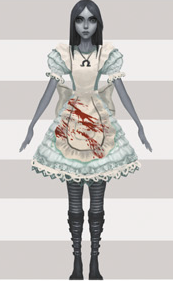 The Wand was a mixture of icy blue and green mellow tones. It was similar to the appearance of the Jabberwock's Eye Staff and similar to the power of the Ice Wand.
When equipped, the Wand turned Alice's Classic blue ensemble to an extremely light blue and green dress which reflected on the ice that the wand produces.
Trivia
References
See also